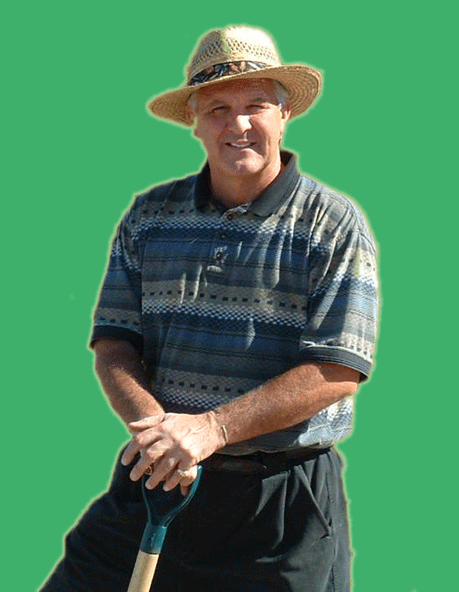 Gateway Public Park




The Park That Jack Built
In 1999 CP Railway agreed in principal to allow the City of Windsor to convert an abandoned railway cut beside Cameron Avenue, from Riverside Drive to Elliot Street, into an international garden, honouring Windsor's twin cities around the globe.
​
Some cleanup work was done, park benches were installed and several flowering cherry trees were planted thanks to a donation from the Consul General of Japan.
​
A row of Japanese cherry blossoms, donated in 2002 by the Consulate-General of Japan's Sakura Project as a symbol of international friendship, lines a narrow foot trail in the centre of the park.
​
But its gateway, and on the corner of Cameron and Riverside, remained a barren, unattractive, yet highly visible empty lot.
​
In 2002, Jack Renner, a local real estate agent and a resident of the neighbourhood, experienced a successful year through his real estate business and was motivated to give back to the community.
A friend of the late Bert Weeks, who was an avid gardener and former mayor of Windsor who had spearheaded the development of nine city parks during his long political career, Jack wondered if he could add to Weeks' legacy.
​
Surveying the empty lot next to Cameron and Riverside Drive, he realized he'd found the perfect location for a new Windsor park, a fitting gateway to the international gardens.
Jack decided he would build "Gateway Public Park of Windsor."
​
With the blessing of CPR, the financial generosity of area businesses, the help of a local nursery, cooperation from the City of Windsor, sweat equity of neighbourhood residents and friends, as well as Jack's own considerable financial and physical contributions, the once drab and unsightly corner of Cameron and Riverside overlooking the Detroit River has been transformed into a beautiful, community park.
​
Gateway Park is accessible from Riverside Drive and runs nearly 1 kilometre south to Wyandotte Street. The former railway cut is between 50 to 70 metres wide, bordered by a diverse collection of plants and trees.
​
In late 2021, the City of Windsor announced it had entered into an agreement to oversee management of Gateway Public Park through a 99-year lease with the Detroit River Tunnel Corporation.
The City of Windsor announced the following new features for the park:
​
A fully accessible asphalt multi-use trail and access ramps

Park signage, trailhead signage, way-finding signage and GPS location signage

Modern park benches, and garbage and recycling containers

Park light
​
The park's full revitalization is expected to be completed by fall of 2022,
​
If you haven't had the pleasure of strolling through Gateway Public Park of Windsor to enjoy the spectacular view of the Detroit skyline while seated on one of its many benches, this website will give you a good sense of what you've been missing.
​