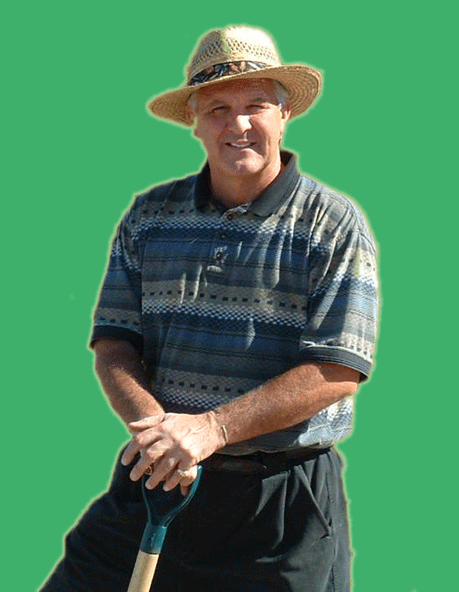 Gateway Public Park




The Park That Jack Built
by Chris Edwards
The TIMES Magazine, Issue #44, June 2004
​
For several weekends this spring, I altered my usual Saturday routine by cycling from Walkerville to Cameron at Riverside Drive to help with a most unusual project. Along with several other volunteers, we were building a park.
​
Since 2001, local realtor Jack Renner has been converting a small plot of railroad land at Cameron and Riverside Drive. The railroad calls it "The International Gateway Garden" but it is really, "the Park that Jack Built."
​
Inspired by the late Bert Weeks, former mayor of Windsor and a long-time friend, Renner is adding to the many parks that are part of Weeks' legacy. Area residents, the department of Parks and Recreation and local businesses have all played a role in building the park; Jack has donated his own time and money. The park has been developed at almost no cost to the taxpayer!
​
Building supplies or funding have been donated by Green Shield, Deerbrook Realty, Jim Regnier, PreDawn Nursery, Al's Yardwork, Nick, Joe and Tony Mandato, Wendy Murkar, and The Jobs Tunnel (DRTP).
​
Volunteers include Alan Berger, Tony and Elizabeth Thomas, George Sofo, Chuck Faubert, Alex Laframboise, Don Sadler, Mitch and Ren Oncea, Brian Lazarus, Victor and Louise Rea, and Ruth and Tony and Dawn.
​
The park continues to be a work in progress. Jack Renner would also like to see the old railway cut developed but feels he has played his part.
​
The following is from local author Rick Beneteau's book, "A Large Slice of Life to Go, Please!"
(TIKIBOOKS, 2003) – Stories from the Heart and for the Heart
​
"Never believe that a few caring people can't change the world, for indeed, that's all who ever have." Margaret Mead
​
They arrive daily. Sometimes a single labourer but most often a crew of a half dozen. They dig, they shovel dirt, they pour sand, they lay interlocking block, and they move large boulders and small blocks and logs. Finally, they plant ornamental trees and shrubs.
​
From my 9th floor balcony where I often bring my laptop to write, I gaze out at the magnificent Detroit skyline and watch large lake freighters and pleasure boats pass by. I also watch the thousands of daily visitors walk, bike and rollerblade along the trail in the riverpark.
​
However, it is what is happening directly below me, on a small piece of turf that holds my attention these days. What was once an empty, muddy lot is being transformed into a beautiful rock garden – stone by stone, plant by plant, day by day.
​
I've witnessed these landscapers tear down a recently built small section simply to change its shape. They are obviously following a design but what was once on paper requires adjustments to the plan – to make it better.
​
One morning, while enjoying the sunrise with my coffee, I noticed that someone had destroyed a section built the night before. I took this rather personally and was angry with the thoughtless vandal who chose to destroy this work in progress. I didn't happen to witness the crew's reaction to the destruction but when I looked down later that day, the damage had been repaired and a new section was being worked on.
​
The most impressive thing about this project is that most of these workers take time to stand back and admire their work in progress. In fact, the leader of this crew – the one who shows up alone on certain days, is always the last to leave.
​
Although I'm too far away to see the details of his face, I believe that when he takes a long, last look before he leaves in the evening, it's beaming with pride.
​
This emerging rock garden is a perfect example of the balance we all need in our lives. Time to plan, time to work, time to spend with those we love, time to adjust, time to rebuild and time to sit back, admire and be proud of all that we have accomplished.
​
What was once a patch of mud has become a place of beauty that will impact thousands of people in a most wonderful way.
​
I ask, shouldn't our lives be like the building of a rock garden?
​